Hi Dear Students and Friends!!!
A nice TEDtalk as our ESL practice activity… Enjoy!

---
Sarah Bergbreiter runs the Maryland Microrobotics Laboratory at the University of Maryland, where she develops innovative technologies that could advance medicine, consumer electronics and other sciences. She joined the university in 2008 as an assistant professor of mechanical engineering.

Having received her B.S.E degree in electrical engineering from Princeton, she worked on her M.S. and Ph.D. at Berkeley, which is where she focused on microrobotics. She has received multiple awards for her work, including the DARPA Young Faculty Award in 2008 and the Presidential Early Career Award for Scientists in 2013.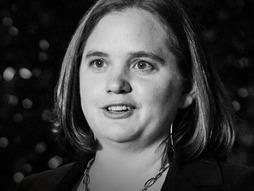 By studying the movement and bodies of insects such as ants, Sarah Bergbreiter and her team build incredibly robust, super teeny, mechanical versions of creepy crawlies … and then they add rockets. See their jaw-dropping developments in micro-robotics, and hear about three ways we might use these little helpers in the future.