Good Friday Morning Dear Students and Friends!
We've got a nice radio podcast for our ESL practice activity… and it is about our names!!! Weird?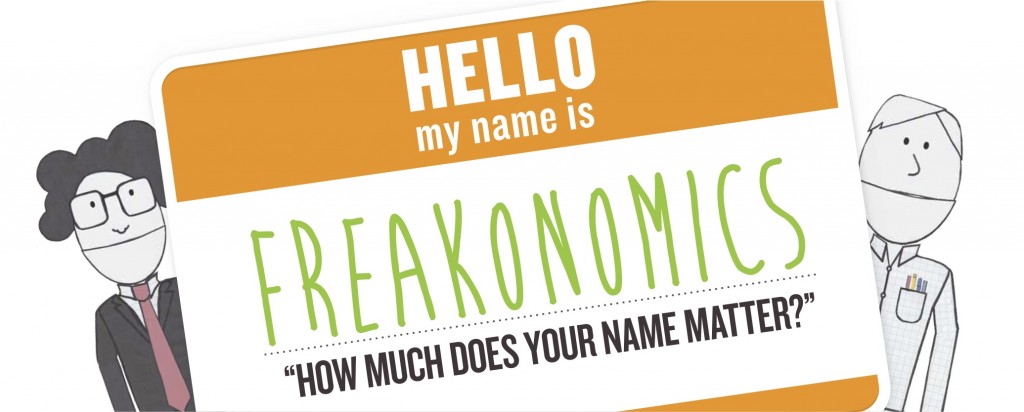 The gist: a kid's name can tell us something about his parents — their race, social standing, even their politics. But is your name really your destiny?

The episode draws from a Freakonomics chapter called "A Roshanda By Any Other Name" and includes a good bit of new research on the power of names. We talk with NYU sociologist Dalton Conley and his two children, E Harper Nora Jeremijenko-Conley and Yo Xing Heyno Augustus Eisner Alexander Weiser Knuckles Jeremijenko-Conley. Harvard professor Latanya Sweeney talks about Google ads, and how a search for people with distinctively black names was more likely to produce an ad suggesting the person had an arrest record – regardless of whether that person had ever been arrested.